Benjamin Pacaco Casumpang
Benjamin Pacaco Casumpang
August 22, 2021

Posted by:

Admin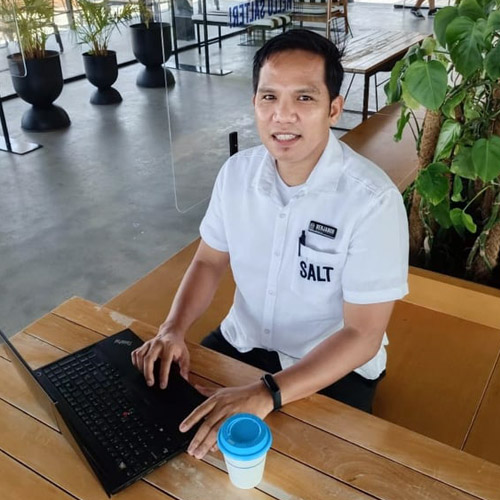 Hotel and Restaurant Services
Year Graduated: 2010
I choose to attend GIST because this institution provides quality education at a very affordable cost. Studying at GIST has been a good investment in the development of my working life. They provided me with practical knowledge at the same time gave me a head start and prospect for growth in the world of business
---
Program Completed at GIST:
HOTEL & RESTAURANT SERVICES
Current Work Status: Employed
Nature of Company: Independent Restaurant Management Co. LLC
Address: Dubai, United Arav Emirates
Nature of Business: Casual Dining, Restaurant
Position:  Shift Manager
Years of Employment: 2 years
Why did you choose GIST?
I choose to attend GIST because this institution provides quality education at a very affordable cost. Studying at GIST has been a good investment in the development of my working life. They provided me with practical knowledge at the same time gave me a head start and prospect for growth in the world of business.
Why did you choose the program?
Hotel and restaurant services as a career option if good. I chose this program because i wanted a course where I could get to work at a hotel or restaurant. Also, this program gives a higher chance of an opportunity to work abroad like where I am now
What are the challenges you experienced while studying? (Cite at least 2)
Being a working student is not easy, you will face a lot of challenges and difficulties trying to balance both. I must a lot of effort not only for work but also for my studies.
How did you overcome it? (Explain for each situation mentioned above)
I did overcome these things with the help of my parents motivating and my siblings as well as my friends who supported me in all situations by doing the combined studies. Also, I learned on how to manage my time, studying while having a full-time job.
How do you feel about overcoming the challenges?
Surpassing any difficulties in life gives me more access to positivity. It clears my perspective in life that to think BIG and be robust with humility..
What is your advice to a student who wishes to take the same program as yours?
Hotel and Restaurant Services is a great course. It enhances your management skills. Bu taking HRS you also get to learn how to cook different cuisines. If you are a business-minded person, then this course best fits you..
How did the program help you in your current work/employment status?
I am currently working as Shift Manager in one of the casual dining restaurants here in Dubai, further proof that the school's teaching style is the right one to put me on the path towards a professional career.
What are the values you have learned in the whole experience?
POSITIVE MIND and PRAYERFUL. Life is so tough if you will not make steps to become BETTER. Be courageous always because the ace of true success starts from hindrances.