Celebrating 29 Years of Excellence: Gateways Institute of Science & Technology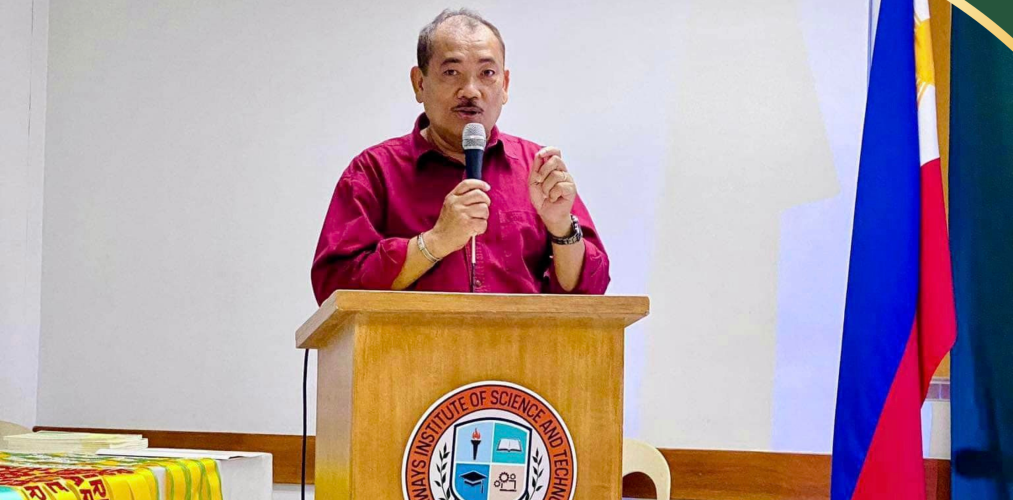 Gateways Institute of Science and Technology, a beacon of education and innovation, recently marked its 29th Founding Anniversary on October 19, 2023 with a resounding theme – "We Shine @ 29: Promoting Inclusivity to Thrive in Diversity." The celebration brought together students, faculty, and staff, uniting under the banner of inclusivity and celebrating nearly three decades of academic excellence and progress. The anniversary festivities began on a spiritual note with a Holy Mass held in each of the four branches, not only reflecting the institute's commitment to holistic development but also symbolized the unity of its students and staff in their shared values.
Following the Holy Mass, the celebrations continued with a series of programs and activities that brought the theme of inclusivity to life. These events showcased the diversity of talents and backgrounds within the GIST community, demonstrating that unity in diversity can lead to incredible achievements.
Students from different backgrounds presented a dazzling array of cultural and academic performances, showcasing the institute's rich tapestry of diversity. Students enthusiastically participated in a wide array of competitions, showcasing their talents and passion for learning. In the talent competitions, students exhibited their diverse skills, from soulful singing and mesmerizing dancing to heartfelt spoken word poetry performances. In contests that celebrated creativity, students transformed into scientists, turned recyclables into eco-fashion masterpieces, and passionately delivered powerful speeches in declamation and extemporaneous speech. In the realm of academic competitions, students engaged in fierce battles of intellect, from the precision of math quiz bee and the language finesse of spelling bee to the analytical challenges of accounting and the nutritional knowledge tested in the nutri-quiz bee and even rubics cube challenge where students showcased their mental acumen and problem-solving skills.
As a prelude to major skills competitions, students honed their craft in a range of mini skills challenges, including table setting, table napkin folding, cooking contest, plate art, and creating captivating video trailer and even the intricate tasks of computer assembly and disassembly, all in preparation for the bigger stage. The celebration was elevated with the exciting highlight of the Quest 4 D Best Video making Contest, adding a modern and creative dimension to festivities, and it kicked off with the commencement of voting on the same date, engaging the community in the creative spirit of the event.
Highlighting the faculty's dedication and fun spirit, the Founding Anniversary featured a special participation of faculty members in a branch version of a teacher pageant, showcasing them in their distinctive teacher attire. In a heartwarming gesture, surprises were orchestrated to honor the dedication and service of Branch Heads recognizing their unwavering commitment to education.
The 29th Founding Anniversary of Gateways Institute of Science and Technology was not just a celebration of the institution's history but also a reflection of its vision for the future. By embracing the theme, GIST highlighted its commitment to fostering a diverse and inclusive learning environment. As it enters its 30th year, GIST continues to be a beacon of education, showing that inclusivity and diversity are the driving forces behind academic excellence and personal growth.
#GIST_TheSchoolwithaHeart #WeShineAt29
Visit www.gist.edu.ph to learn more.
You can follow and subscribe to GIST through the school's official social media accounts:
𝗙𝗮𝗰𝗲𝗯𝗼𝗼𝗸: http://facebook.com/gisteduph
𝗜𝗻𝘀𝘁𝗮𝗴𝗿𝗮𝗺: http://instagram.com/gisteduph
𝗫 (𝗳𝗼𝗿𝗺𝗲𝗿𝗹𝘆 𝗧𝘄𝗶𝘁𝘁𝗲𝗿): http://x.com/gisteduph
𝗧𝗶𝗸𝗧𝗼𝗸: http://tiktok.com/@gisteduph
𝗬𝗼𝘂𝗧𝘂𝗯𝗲: http://youtube.com/@gist_edu_ph