I. Admission Requirements
Senior high school department

SF 10 (permanent record)
SF 9 (report card)
Good moral certificate
Photocopy of PSA birth certificate
Recent id picture
Tech-Voc department

SF 10 (permanent record)
SF 9 (report card)
Good moral certificate
Photocopy of PSA Birth Certificate
Recent id picture
Returnees

Settle outstanding account/balance
Transferee

Honorable dismissal
Certified true copy of grades
Good moral certificates
Photocopy of PSA birth certificate
Recent id picture
Senior High Department

First Trimester
Second Trimester

Techvoc Department
Available during the following months:

September

Bartending NC II, Bookkeeping NC III and CSS NC II

February

Cookery NC II and Food Beverage Services NC II, Bookkeeping NC and CSS NC II

June

Bread and Pastry Production NC II, Bookkeeping NC III and CSS NC II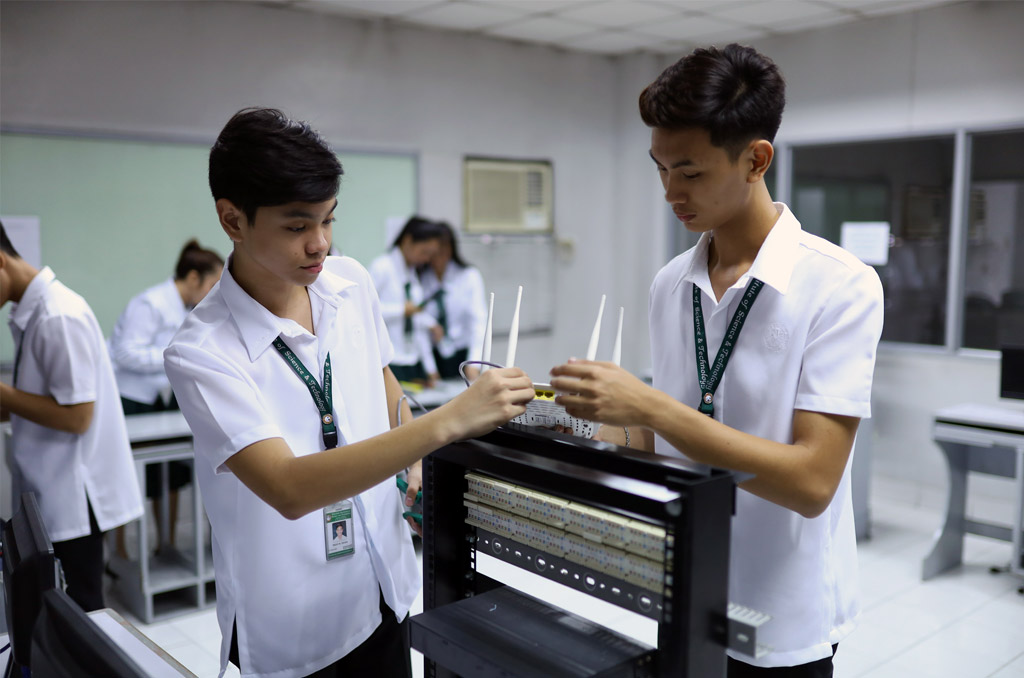 Type A (worn every Monday, Wednesday, and Friday)
Men – White Polo Barong with black slacks and black leather shoes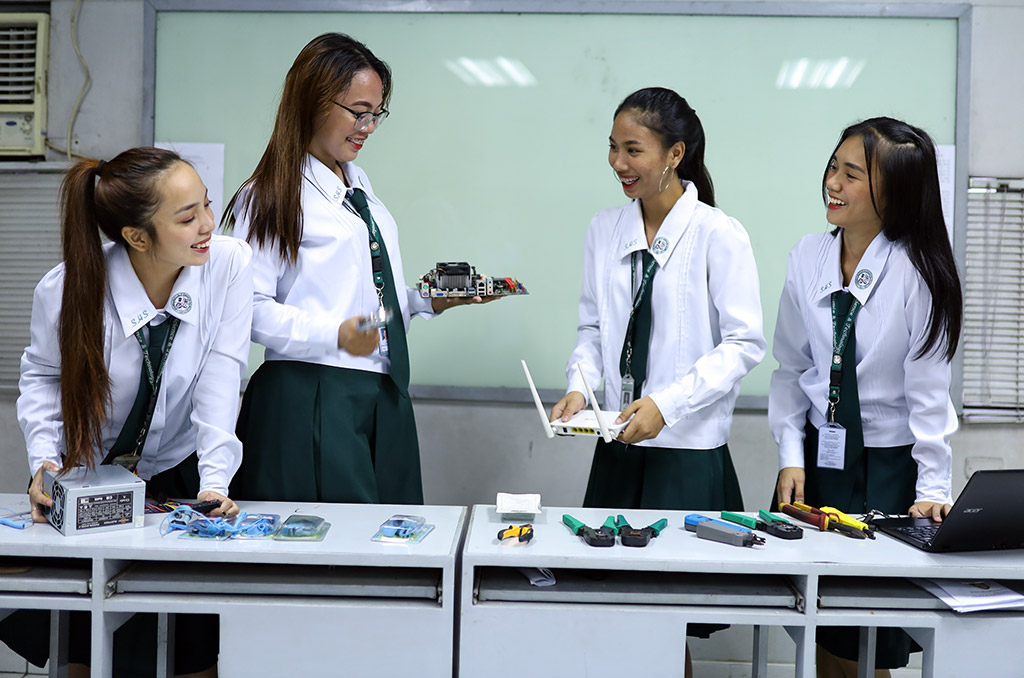 Type A (worn every Monday, Wednesday, and Friday)
Women – White long-sleeved blouse with green necktie, green skirt, and black shoes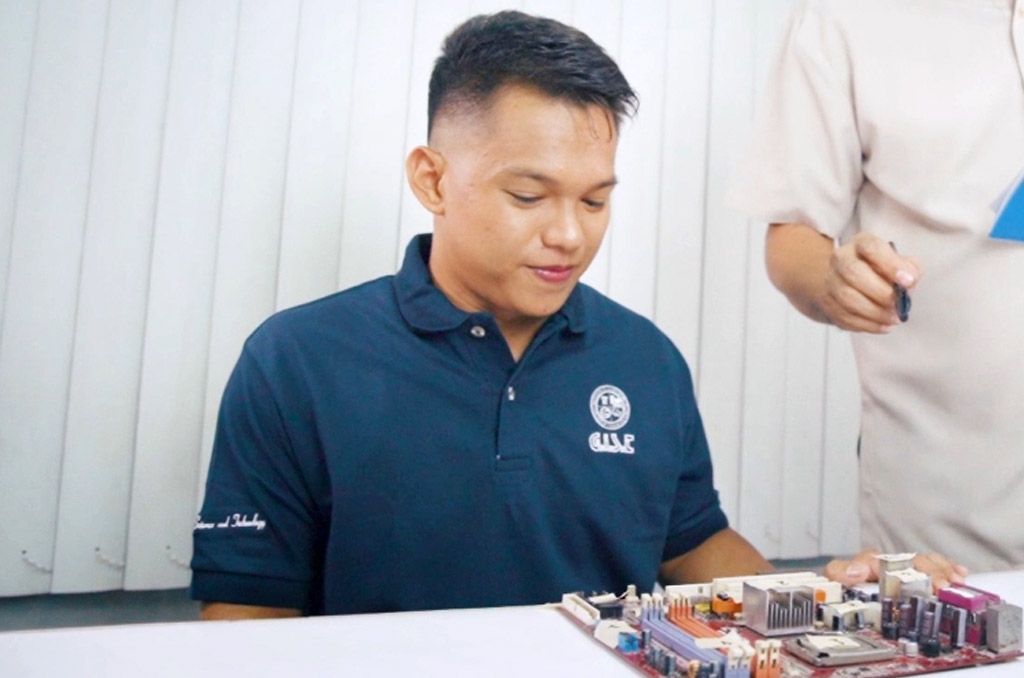 Type B (worn every Tuesday, Thursday, and Saturday)
Men – Polo Shirt with jeans / maong pants and closed shoes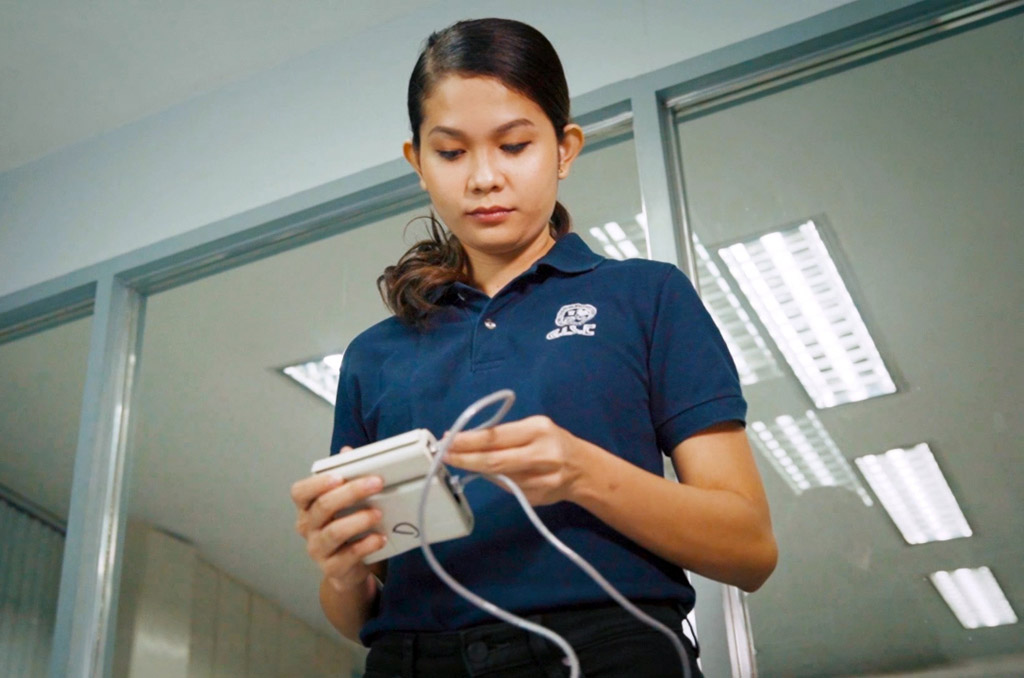 Type B (worn every Tuesday, Thursday, and Saturday)
Women – Polo Shirt with jeans / maong pants and closed shoes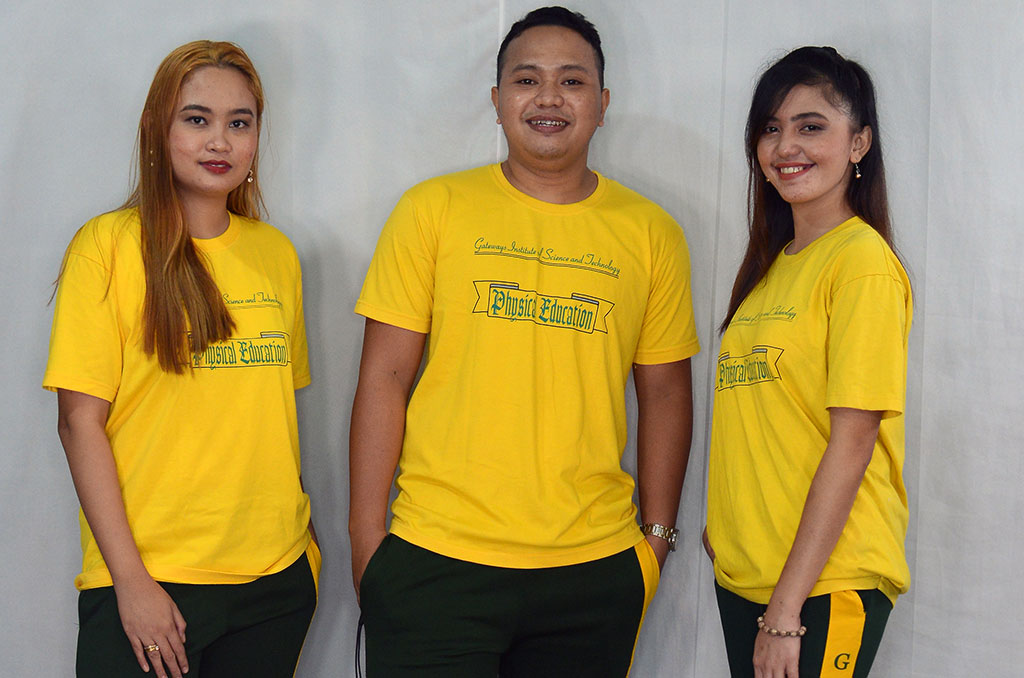 PE Uniform (worn during PE class)
Men / Women – Yellow-gold shirt and green jogging pants with rubber shoes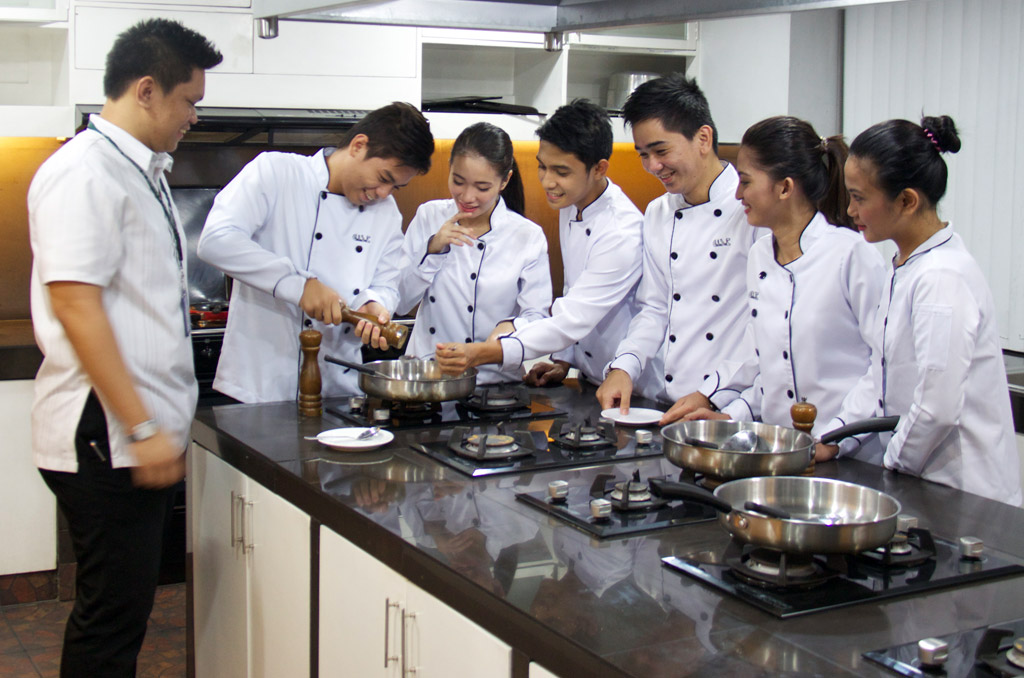 Chef Uniform  – Prescribed attire for Cookery, and Bread and Pastry Production
Chef gown, with black slacks, white splasher shoes, and hairnet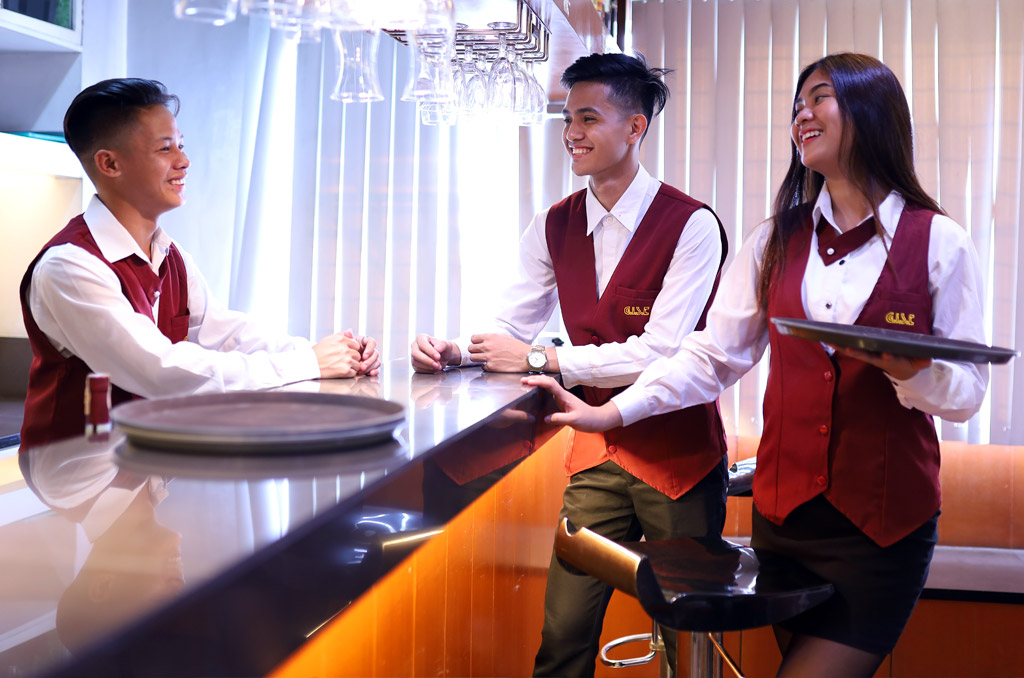 F&B Uniform – Prescribed attire for Food and Beverage Services, and Bartending
Men – Maroon vest and maroon bowtie paired with white long sleeves, black slacks, and black leather shoes
Women – Maroon vest and maroon ribbon paired with white long-sleeves, black below-the-knee skirt, black stockings, and black shoes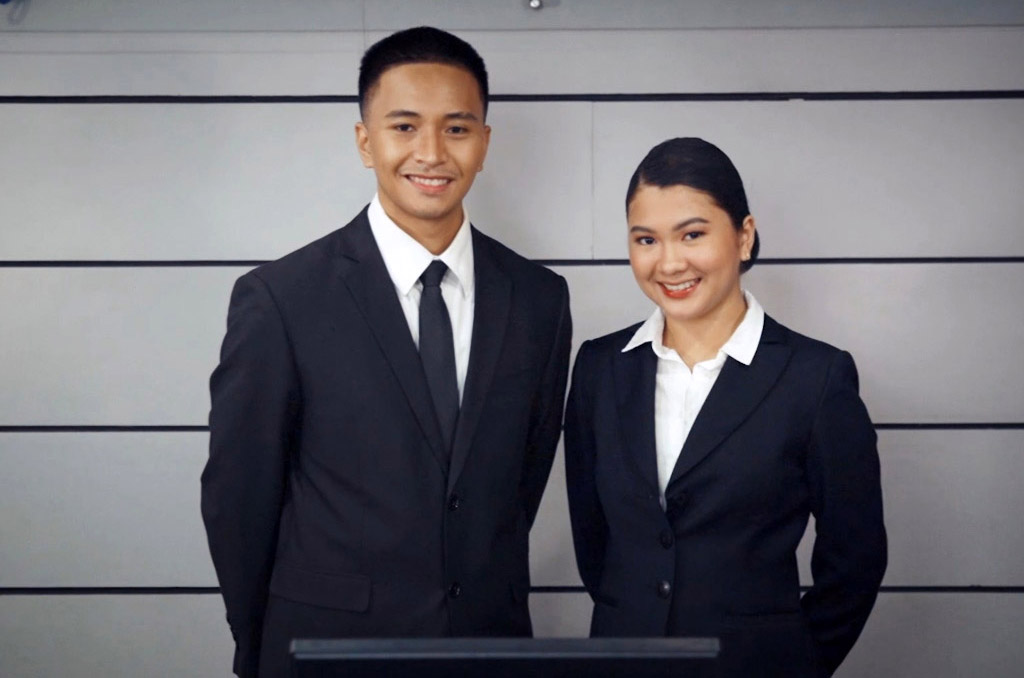 Front Office Uniform – Prescribed attire for Front Office Services, and Business Organization Management and Marketing.
For Men – White long-sleeves, black coat, necktie, black slacks, black leather shoes
For Women – White blouse, black blazer, black below-the-knee skirt, black stockings, black heels, with make-up
Got questions or have any concerns of inquiries? Don't hesitate to send us a direct message by filling up the form on this page.
Be sure to select the branch or department you would like to send your message to below.